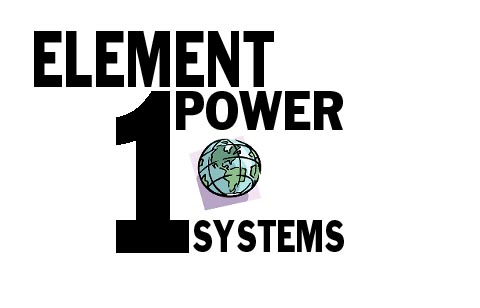 E1PS is committed to bringing the future of PEM fuel cell power to the commercial marketplace. E1PS currently sells the Basic and Deluxe Fuel Cell Learning Kit, along with PEM fuel cells and systems ranging in size from 1 watt to 2kW.

For an explination of how the PEM fuel cell works click here.
Check out our new FUEL CELL TEST STATION available for under $1,000.00, fuel cell included.
Now available, Mastercam CAD/CAM consulting services via e-mail and phone.
Here is one of the many molds designed and built on-site at Odyssey Engineering.
How to contact E1PS:
Mailing address:
Element 1 Power Systems Inc.
15441 Chemical Lane
Huntington Beach, Ca 92649


Communication starts with the written word.
Please e-mail us any questions or call for ordering information.
Phone: 714-893-8480
E-mail:
E1PS is dedicated to providing its customers with a superior product at a reasonable (by fuel cell standards) price. All components are designed and built in USA, and are made from the highest quality materials. All units come with complete test data, showing actual power levels of the unit on the test bench.