All pictures are taken of on-site equipment.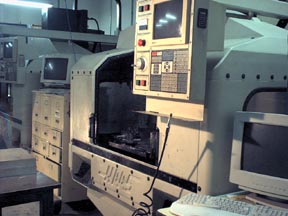 The start of every mold is the HAAS CNC machining center for an extremely accurate and reliable mold.
Our Cincinnati Millacron 250 ton machine is capable of running large single cavity and production multi cavity molds.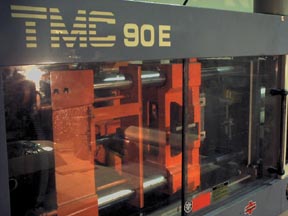 Single cavity molds and small multi cavity molds are run here on the TMC injection molding machine, producing nylon, plastic and composite parts.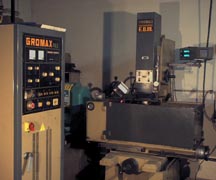 The Gromax Electrical Discharge Machine (EDM) can cut and surface complex mold parts.
The Newberry vertical injection molders are great for testing with new molds and parts, and for limited production runs.